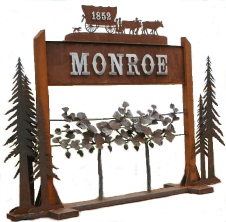 Monroe Oregon is located in South-East Benton County and nestled in the foothills of the Coast Range. Strategically positioned in the mid-Willamette Valley, the City of Monroe is between Corvallis and Oregon State University to the north and Eugene with the University of Oregon to the south. This unique location offers very diverse opportunities including hiking and mountain biking, fishing on the Alsea River, Division I sports at both Oregon State University and the University of Oregon,  or wine tasting at local wineries. Monroe's beautiful natural surroundings offers an attractive site for business and tourist development.
What's New
---
On April 1st the City of Monroe is hosting a townhall from 11am to 12pm at the Monroe Community Center to focus on the economic future of our town! 
The meeting will be lead by RARE student and Community Development Planner Chris Rivera who help guide an activity to discuss the future interests of Monroe and how we can get there.
Refreshments will be provided. Contact City Hall 541-847-5175 for more information and we hope to see you there!

The City of Monroe is working on identifying the economic direction of the City and ideas for the City Parks. Please take a a few moments to complete these surveys to help the Council and Committees understand what you believe the City's direction should look like. Thank you!
Community Engagement – How do interact with the City? How do you want to get information about City activities? – CLICK HERE FOR THE SURVEY
Economic Development and Parks – Help us understand the economic direction you believe Monroe should take. What Park features and development do you want to see? – CLICK HERE FOR THE SURVEY
(This is a two part survey – you are welcome to choose one or both to complete)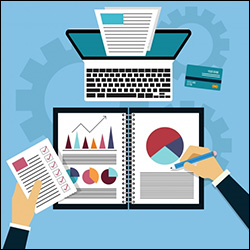 Do you have an interest in knowing the details on how your tax dollars are spent and want to help your City? The City of Monroe is recruiting citizens to serve on the Budget Committee. Members of the Budget Committee are vital to supporting the City's budget process by providing citizen input that help shape the City's finances for the next fiscal year. If you are interested, please fill out the application here or pick up an application at City Hall.