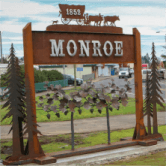 The City of Monroe, Oregon is located in the mid-Willamette Valley with a population of 621 and counting. The Monroe community is midway between Corvallis and Oregon State University to the north and Eugene with the University of Oregon to the south. This unique and strategic location offers very diverse opportunities including hiking and mountain biking, fishing on the Alsea River, Division I sports at both Oregon State University and the University of Oregon, or wine tasting at local wineries.
Monroe has a long history of farming. Original settlements focused on both lumber production and grain harvesting. While both these continue to be active today, Christmas tree production and vineyards are now a growing and vibrant part of Monroe's economy.
Monroe's beautiful natural surrounding and its location nestled in the foothills of the Coast Range provide an
attractive site for business and tourist development. The vineyards and wineries of Benton County enjoy the most scenic and favorable grapes growing conditions in the Willamette Valley.  You'll find friendly tasting rooms, usually staffed by winemakers and their families making Benton County a prime location for wine lovers.
The City's commercial district includes a variety of businesses, as well as the South Benton County Historical Museum.  The Police Station, City Hall and Fire Station are located on Commercial Street.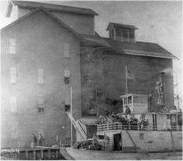 The eventual City of Monroe began with White's Mill in 1852. The town of Monroe was formed in 1857 when the nearby Starr Point settlement combined with White's Mill. The combined settlement quickly became a nexus for river steamboat traffic to both supply a burgeoning economy and transport lumber, grain and produce north to towns along the Willamette River. It was one of largest cities in Oregon for many years and led to its incorporation in 1914. At one point, Monroe had 5 gas stations, 4 grocers, 3 automobile dealers, a pool hall, a hotel, and several restaurants.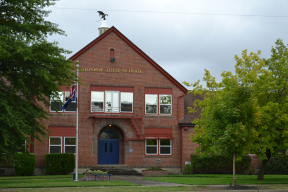 Monroe High School is a cornerstone of the community. Built in the 1920's and expanded in the 1950's, the Monroe High School "Dragons" participate in Oregon 2A sports.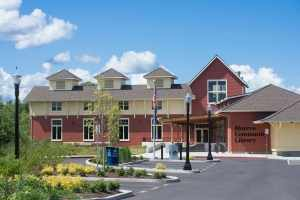 Recently, the City moved and refurbished the old train station into a new community library that serves both Monroe and the surrounding community.