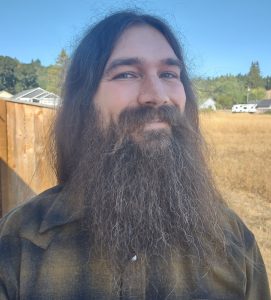 Councilor James Winther
james.winther∂ci.monroe.or.usEmail Councilor Winther
About Councilor Winther
Winther has live in Monroe only since 2019, but already cannot imagine wanting to live anywhere but here. 
Winther first became interested in public service and representation while pursuing a degree in Fermentation Science at Oregon State University, and while a student served as a member of his Residence Hall Association (RHA) Council, then President of his RHA, and finally a member of the House of Representatives of Associated Students of Oregon State University (A.S.O.S.U.). He continues his volunteerism by being an active member of his professional union, the National Association of Letter Carriers, currently serving as a shop steward. Prior to working for the postal service, Winther has worked as a brewer.
Councilor: September 2021 to Present
Current term expires: December 31, 2024
Past Elected Positions: N/A
Current Committee Assignments:
– Member, Budget Committee
Past Committee Assignments: N/A
Current Employment: Letter Carrier
---